ShiftCals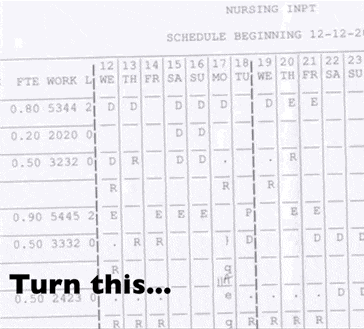 Gets your shifts, into your calendar app. Read my blog post about it here.
Is your schedule paper, intranet only, or old-school app? ShiftCals makes it quick and easy to get it in the calendar app you already use. Watch this short video:
ClipGuard
Read my blog post here to get a good understanding of what ClipGuard is.
This app helps prevent TV networks from editing/clipping/re-ordering interviews. Some networks will modify videos in post-production to push an agenda or change a narrative.
The quickest way to understand the problem being solved AND how it works is to watch this video:
AWS Blueprint
Easy to use CI/CD driven, convention based application harness that facilitates production grade, multi-stage approval based deployments. Each developer on your team can easly create production replica toplogies from a git feature branch.
Architected to work with a low cost (but scaleable) APIGateway+Lambda OR a high transaction ECS Fargate environment. Includes an upgrade path from the APIG+Lambda to Fargate if/when the workload outgrows Lambda.
https://github.com/rynop/aws-blueprint
LeagueLogix
Sports league management platform.